Mr. Nathan W. Biah, Sr.
National Chairman of the Board .
Mr. Abbaccus Nyan Dokie, Sr. National President
Ms. Felicial Blayson Kpou
National Vice President.
Mr.Christopher P. Selekpoh
National General Secretary

Ms. Martha Bartuah Zuo
National Treasurer.
Georgia Kar Kokeh
National Financial Secretary
Mr. Joe Nuahn Boamie
Parliamentarian
Rev. Enoch Blasuwoa Gbor
National Chaplain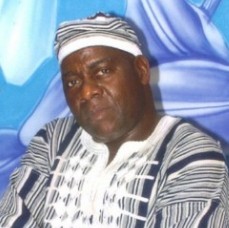 The President's Message
On behalf of my very professional administration, I express our deep sense of appreciation and thanks to you for putting your confidence and trust in us and mandating us to serve you. You empowered us in New Jersey at the Board Conference held between August 29-31, 2014. Since then, we have accomplished some of the challenges we met. We sent relief help to Liberia during the Ebola Crisis. We sent Rice and Medical supplies during the heat of the epidemic. When we took over in August of last year, we learned that our 501 ( C) 3 status has long been revoked. My administration helped to restore this expired tax-exempt status. Our third most important achievement was to obtain a deed for a land in Liberia on which we intend to build a center for Women Empowerment, a new active and functional wing of UNICCO. Our fourth and ongoing project is to maintain peace and unity and to uphold the smooth operation of the Union. And that we are doing with everyone's cooperation.
We cannot just rely on our past achievements alone. As we move into the future, we have other visions for the organization. We will continue to focus on the Women Empowerment Center until it is built and all operations at that center at that center begin. We will continue to nurture our efforts to maintain peace and unity in our organization. We will not relent or abandon the fostering the peace and unity initiatives. We will continue to make sure that each chapter of UNICCO in the USA is strengthened and has the capacity and the manpower to engage in collective as well as individual projects for Liberia and for Nimba County in particular. Some of the commitments we made during our campaign in 2014 will now move to the front burners. Our concerns for some of our Nimba clinics and hospitals and the healthcare support we talked about, will be given our immediate considerations. Education is one of our major visions in view.
Again, we thank all of you for your continuous support in these endeavors. Let us make UNICCO a strong organization like it has never been. May God Bless us and save UNICCO.
Thanks
Mr. Abbaccus Nyan Dokie, Sr.
President/UNICCO
president
new york chapter
president
pennsylvania chapter
Photo Needed

President
Georgia

chapter
president Minnesota chapter
Mr. john n. pearson
president

maryland chapter
president
new jersey chapter
Ms Nekewon Konah
President Delaware Chapter
Mr. Patrick Maimen
President Rhode Island Chapter
siaka a. kromah
national youth director
president
north dakota chapter
president
Massachusetts chapter
president
California chapter